Today, I bought all the things.
…like some new racing flats. Then I decided that they needed a race or they would get lonely!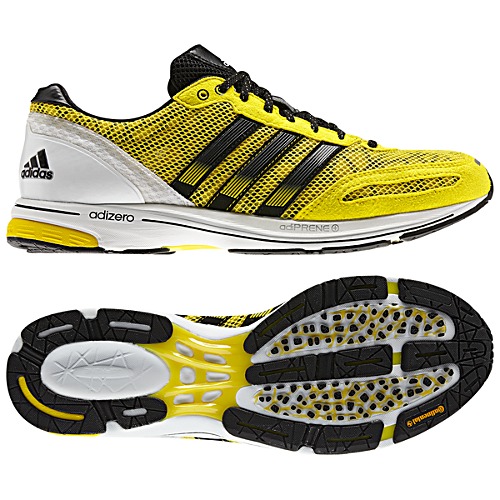 I present to you: "Gouda Two Shoes"
I've been looking for a new nickname for my Adidas Adios 2 (since they're no longer red, I can't keep calling them my Ruby Slippers!), and CT dropped this genius bomb on me at brunch. She brilliantly paired my shoes with their destiny (aka the Wisconsin Marathon), invoking the great cheese spirits of the North for guidance. Also, gouda is delicious. Maybe these shoes will qualify me for the marathon's "All Cheese Corral."  They should arrive later this week, which means I'll be able to pack them for  San Diego. Win!

I was really excited to get Coach's permission to add the Chi Town Half Marathon to my schedule. Not only is this a perfect tune-up race for Wisconsin, but it will be my first official half marathon! I was told I'm not racing it (womp), but it looks like I'll still net out around my 1:45 goal… which, blows my mind?  This race was kind of a no-brainer as far as races go. It's steps from my front door, Jenny P is racing it, and it's steps from my front door… which isn't a typo. It's so great that it's worth saying twice.  Anyone else racing this?
Oh, and because I hate having money, I'm also toying with the idea of upgrading my laptop situation with a MacBook Air.
I started using a PC when I was five years old, so switching to a Mac feels a little strange. (I've worked in offices that used Macs, so it's not entirely foreign…) That being said, I toyed around with the new Windows 8 the other day, and that (plus the weird touchscreen trend for laptops) is stranger still. After playing around with a bunch of models at the local Best Buy, the Air's primary competitor (for me) right now is the Samsung Ultrabook 5 Series. I haven't made any final decisions yet, so we'll see where this nets out.  Suggestions welcome!
Do you guys hate money too? Anything else I should buy? A pony, perhaps?