WEEK FOURTEEN: Racing the Clock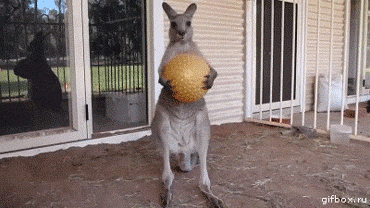 This week I was all like "COME AT ME, BRO!", knowing full well that I had ANOTHER (final) crazy week ahead.
Hahahaha <—- that's the sound of life, laughing at my plans of superhuman feats.

Monday: Miles + Plyos



On Tap: 8 easy miles + plyos
Reality:  8mi @ 8:40 avg

Decided last minute to join up with Jenny, Jeff, and Manny at the local Fleet Feet's Pint Night (the 3rd Monday of every month, if you're interested in joining next time). Logged about a mile to FF, 6 with the crew, and another mile home. It was chilly, so I got to rock my Distance Shorts + Lux Layer for the first time! (Side Note: I purchased the graphite one, tried it on, and before I had even actually done any running in it, decided that I needed another one.
Tues

day

:

Rest

On Tap: Rest!
Reality: ALL the rest
I toyed with the idea of shifting my workouts so that my rest days were Thurs and Fri, but then Tuesday got the better of me, and rest happened.
Wednesday: Track Time

On Tap:  7 mi — 2 mi up // 8 x 400 @ 1:35-1:40 (200m recovery intervals) // 2 easy
Reality:   7mi — 2 up + 8 x 400 @ 1:30- 1:45 // 2 easy
Splits — 1:34 / 1:44* / 1:34 / 1:30 / 1:31 / 1: 37 / 1:32 / 1:29

These were unfortunately treadmill intervals, as storms threatened to drown my in my Purple People Eaters. The entire 2-mile warm-up, I told myself, "Ugh. Seriously? Maybe I'll just tell everyone I did this and really just go eat pizza." As the first interval loomed, I dreaded it. And then, a funny thing happened. I kicked ass? Usually when I run intervals on the tready, I just use my handy Pace Calculator to figure out how fast to set the speed, don't mess around with it, and just report overall mph instead of splits. This time, I thought it might be neat to have actual data, as well as something to help me count these damn things. Turns out, using your phone lap function is a good idea in theory, but it's REALLY hard to do while cranking at like 9.5mph! All of my "official" splits reflected a 1-3 second delay on account of frantically pushing at the screen to lap things appropriately while sprinting and holding my breath, praying I don't fly off the back of the treadmill (although the splits above reflect that delay and are essentially accurate). *The second split was the result of me playing trial and error with the treadmill speed and clearly hitting closer to "error" than I'd like. Whoops!
Thursday: Midweek Long Run

On Tap:  10 mi easy
Reality: 0 mi

I kind of knew going into this week that this run would likely get cut due to a work dinner. Doesn't make it suck any less — kind of like watching your expensive sunglasses sink down into the ocean or something. You can't do anything about it but watch it happen.
Friday: Strength Work
On Tap: Arms + Legs
Reality: Nope

An all-day meeting meant getting to work early and not getting home until around 6:30, at which point is was basically time to eat and go to bed. Not my typical Friday, but the end of a frustrating week (so I thought).
I came home to some new gear, which made me smile.
Came home to @oiselle AND @PROCompression. 1st rogas, raglan, & strappy bra (uhhh love) + race socks! #oiselleteam http://t.co/a2LReH4Vd7

—
Hillary (@HillarySpeaks) September 20, 2013
I had ordered the compression socks to match my Oiselle racing kit, in the hopes that I would be able to wear them at Grand Rapids. The rogas are also now a race day contender, as they're incredibly comfortable, and the back pocket is large enough to store 3-4 gels, relieving me of the need for a race belt for the first time ever? I feel like all of this new Oiselle gear I'm buying and loving is adding up and I haven't had time to do a proper product review, so I'll likely throw together a compilation post at some point…
Saturday: Long Run

On Tap: 20mi — 2 up + 18 comfortable
Reality: 12mi — 8mi @ 9:00 + 4mi walking
This… started off so well.
I ate a plain Jane chicken and pasta dinner. I set out my clothes. I had my race outfit (sans singlet) all ready to go. My Garmin was charged. My gels were on the counter. I got serious sleep. The weather was pretty perfectly cool. Then, I got downstairs, went to turn on my shuffle, and got a chirping noise, indicating that the battery was dead. Ugh. 20 miles without music OR company? Barf. I told myself that maybe, if things went well, it would be a good indication that I could actually plan on racing the marathon sans music.
After 6 miles at a comfortable 9 min/mi pace, I felt ok, but I couldn't focus on anything BUT the fact that I was so unbelievably bored, and my legs felt weirdly narcoleptic. Like, if they were standing alone, they would just fall over asleep mid-stride. I decided to head back upstairs to grab the Guy for a few miles to break up the monotony. We came back down maybe 15 minutes later, and about 2 miles in, my vision started getting weirdly spotty, and my breathing was way more labored than it should have been for a 9 minute pace. I felt really off and not so great. I wanted to turn around, but the Guy suggested I take another gel, some water, and that we keep walking for another mile or two, just to see if I felt better, at which case we could keep going. I did not feel better, and so we turned around and walked the three miles home. I didn't beat myself up for missing the mileage, but I felt really defeated and frustrated and pretty burnt out.
The frustration of the run was quickly forgotten over a 383-course French dinner with the Guy at Bistro Campagne. I highly recommend grabbing a bite there – a really quaint and cute spot in Lincoln Square AND the food was both delicious and met Guy's pretty high "no, like REAL French" standards.
Very much in love. With everything and everyone. But mostly one person in particular.

—
Hillary (@HillarySpeaks) September 22, 2013
Sunday: Sweatpants Run



On Tap:  5 easy
Reality: 0
After Saturday's mess, I thought that perhaps I would try again on Sunday. I could tack on another 5-10 miles and at least bring things a little closer to what they were supposed to be for the week. I woke up Sunday, and I knew that my heart wasn't in it. I just needed a break from the schedule, from the grind, from the self-imposed pressure, from the time restrictions it placed on everyone and everything. Instead of running, I spent an incredibly relaxing Sunday celebrating the Guy's birthday, eating ALL of the crepes (literally. all of them.), shopping, and remembering what it was like when my weekends were devoid of gels and numbers. It was exactly what I needed to reboot, and it really felt incredible.
Final Thoughts
Total Miles: 50 27
Embarrassing mileage for a peak week. While I told Coach that I knew this wasn't the ideal situation, it was kind of unavoidable. I needed some time and space to collect myself, dust off the sticks and dirt, and fall [quickly] back in love with the idea of the marathon. I want to touch more on this in a later post, but suffice it to say that I WILL be running Grand Rapids on Oct. 20th, regardless of how I'm feeling in this very moment. I have one more peak mileage week before I start my taper — 55 miles — and I have every intention of powering through as many of those as physically possible, knowing that both a taper and a vacation await me on the other side. For now, I'm focusing on the light and trying to tune out the tunnel.